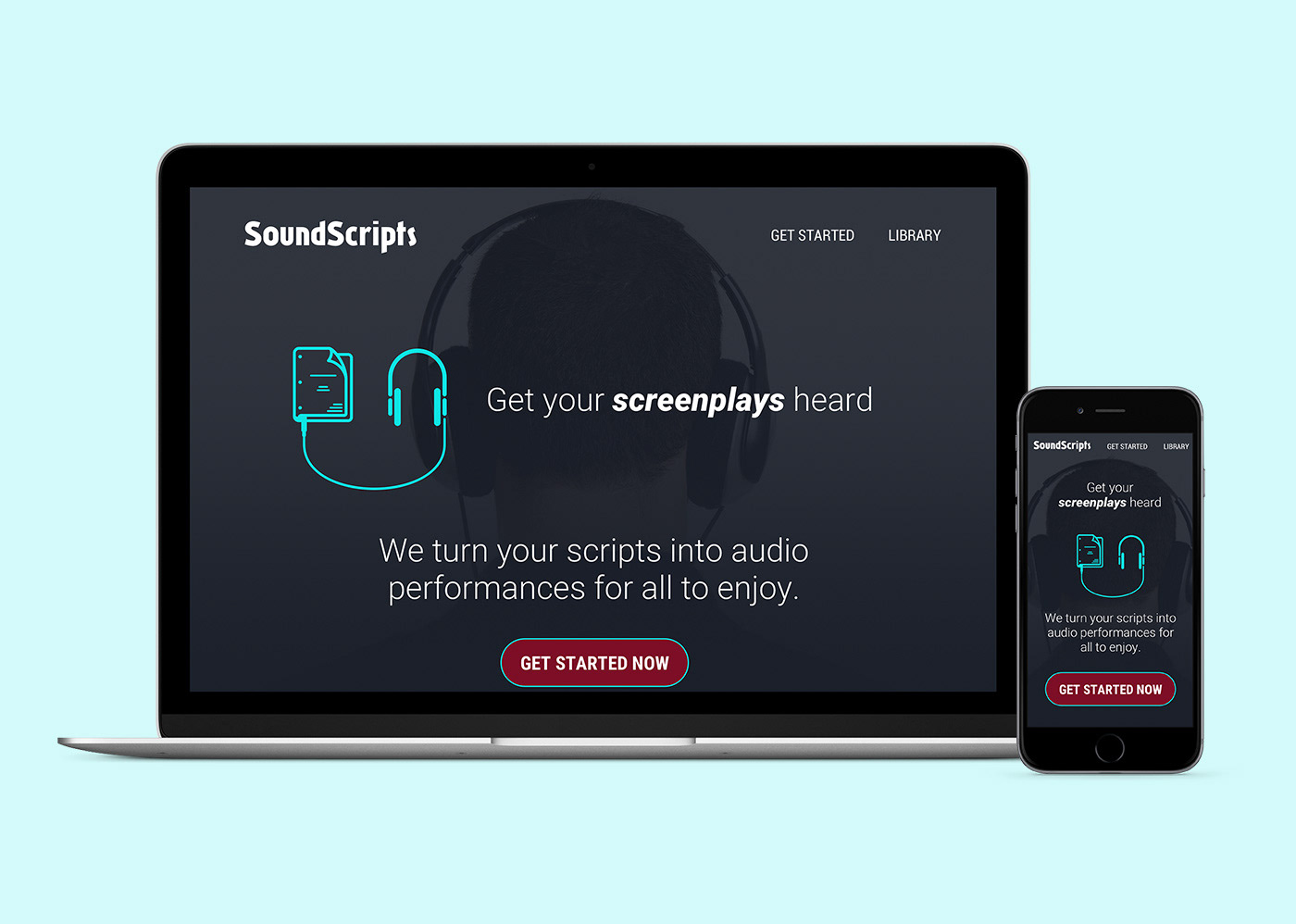 SoundScripts is a product that helps screen writers get their screen plays to those who need to see and hear them. I designed a simple minimum viable product website to help launch the idea.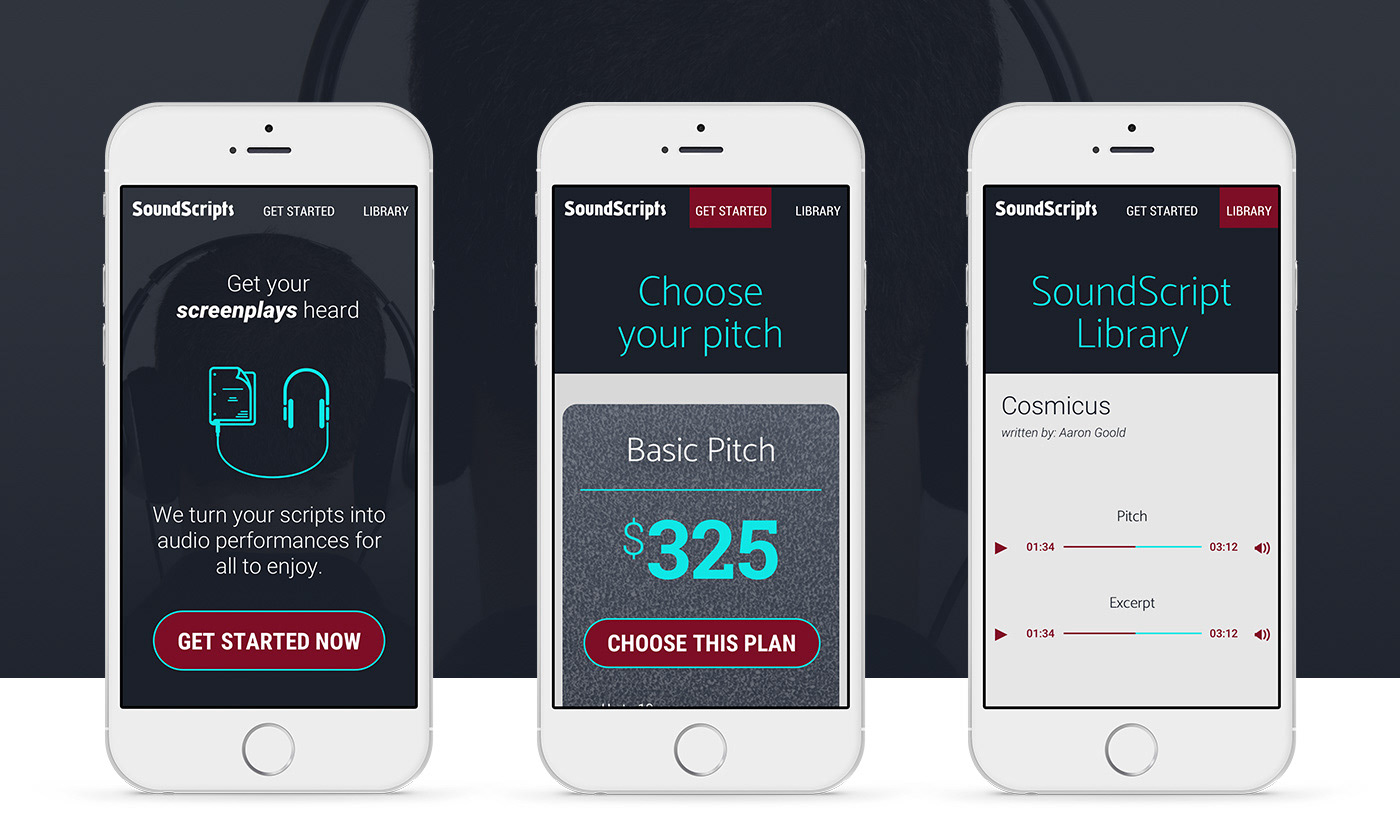 I wanted the audio player to be as minimal as possible to accommodate the growing library of audio screenplays. A priority for this service is listening on the go, so this interface needed to scale well for mobile.
Helping the client build pricing plans and content for the services was just as crucial as how we chose to display them. There was a lot of discussion around how to present the service packages.
On this page we answer some basic questions and compare plans, but as the product was still in validation phase, we decided on the free consultation call to action, to better deliver an MVP and avoid the need for heavy product FAQ pages at this stage in the startup's life.
This icon conveys the literal concept of listening to a screenplay. Sketches of earbuds, headphones, and script covers led to a simple icon that can be used together or separate on the site.